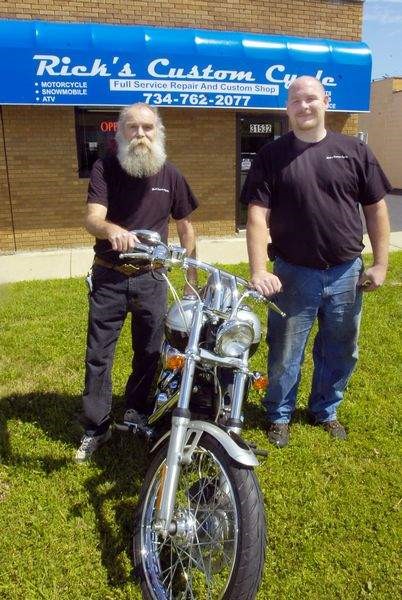 Rick's Custom Cycle is a family owned business                                              operated by Rick, a master mechanic with over                                              20 years professional experience in the repair and                                            customization of motorcycles and all other types                                               of powersports vehicles. But, Rick's experience                                               goes way beyond his years as a top rated                                                      professional. Just ask his dad who will tell you                                                 that even as a youngster, Rick seemed to                                                      gravitate to all things mechanical. Whether it                                                     was taking apart his bicycle or the family lawn                                                mower, Rick seems to have grown up with a                                        wrench or another tool in his hands and

           hasn't let go ever since.


As a young teen, Rick began building go                                                     karts and mini-bikes, always trying to get more                                                power and speed out of each new machine he                                                 built. Then came the other enhancements, such                                               as painting it and then polishing it to a bright
and shiny finish and adding any custom accessory that he could find and make work with the machine. All of that practice and experience has gone to good use and formed the foundation of what he specializes in doing today - creating fast and powerful powersports machines that win awards at the track and customizing powersports vehicles that win awards at all types of shows.

Whether you need basic repairs or maintenance or desire a truly customized machine, there's no better place to go that Rick's Custom Cycles of Garden City, Michigan. Give us a call or stop in to see for yourself why our customers are reapeat customers coming from all over the Detroit metro area of southeast Michigan. Even those people that move from the area will often make arrangements to have their bike delivered to us when they want some custom work performed. After all, they know that when you want the best from your motorcycle, it's worth it to make sure that you are dealing with the best in the industry!

Click on Map for Directions

Rick's Custom Cycles is located at:

31532 Ford Road

Garden City, Michigan 48135

734-762- 2077

We're here to serve you:

Monday 10-7, Tuesday - Friday 10-6